Who is your main player and why?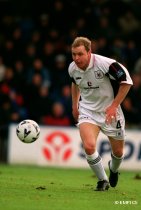 Craig Liddle

Craig Liddle: over 300 games for darlington and is Mr Commitment. He has just returned from injury and we need him to shore up our defence. We have suffered badly with injuries this season at the back. The fans favourite!




Who do you think will be Bury biggest threat in the game?


I am guessing you mean a Bury player? David Nugent looked a handful when he played at our place.

He didn't score but his pace certainly frightened our

defence

.

I see you have sold him now to

preston

so that's one out of the window.

Without sounded unkind I can't think of any player that will bother us ;)

Oh how that will haunt me!
Have you ever been to the gigg before and if so whats your views on it?
the
away end is all

seater

, quite good facilities. a bit like

southend's

ground, you can tell you did a lot of work to bring it up to standard when you were in the first division so it is quite a good ground for our league if a little nondescript





Any past matches between us stick in your mind?

Not a past match against the two teams as such. But back in 1996 you snatched third position from us on the final day of the season after we drew at Scunthorpe and I think you won. We went on to wembley in the play offs but were beaten by Plymouth.

The best team and player you have seen this season in L2

No team has really shone out this season. Swansea looked a hard team to break down. Ofcourse we lost 4-0 away at Shrewsbury near Christmas but that was a glitch on our part and we got revenge the other week by beating them 3-0. The player that has stood out for me is ofcourse a Darlo player. Craig Hignett has, when he decides to play, a touch of class. He doesn't need pace, he controls the ball with ease. Another player would have been Nugent, but he's gone.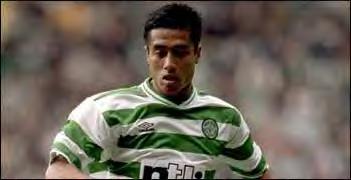 New signing former Celtic player Bobby Petta





Do you think Darlo will go up this season?
I think we will make the play offs. We have not been consitent all season. When we play well we are amazing at times. With the players we have got we should really be storming this division. If we do get into the play offs then it's a lottery but I do believe that we will do it in Cardfiff on May 28th.
Who do you think will go up?
Swansea, Yeovil, Northampton and Darlington
Prediction for the game?
1-1. Tight game with Darlo throwing away the lead in the final 10 minutes.


Thank you Scott for your time.

www.darlofc.co.uk